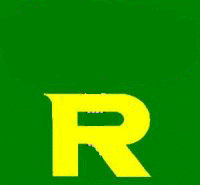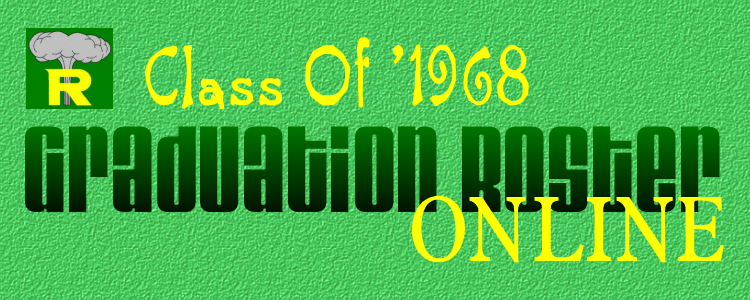 Columbia High School
-AKA-
Richland High School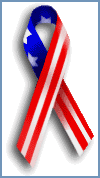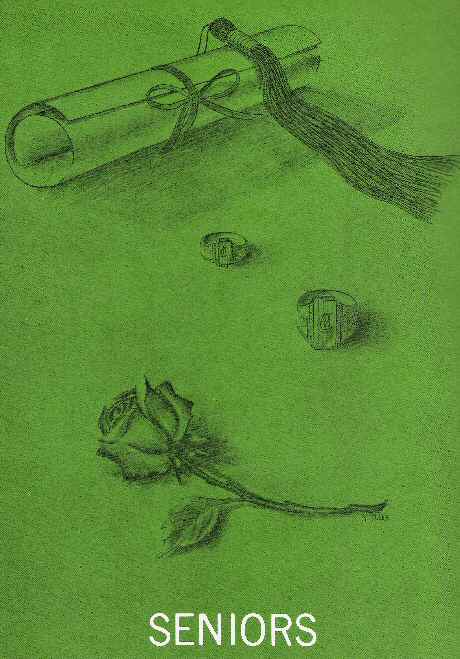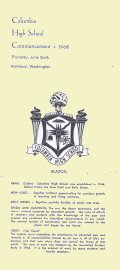 Click on the above thumbnail
to view the
1968 Commencement Program

If you are a member of the 'Class of 1968'
and would like your e-mail address listed on our
'Class e-mail Page'.
E-Mail your information to:



E-Mail to: Jeri Collins Sandberg '68
JSandberg68@aol.com
or


E-Mail to: Rick Valentine '68
the_nineofhearts@hotmail.com





Class of '1968 Senior Pictures
"click" on name to see 'Yearbook Photo'

NOTE: Not everyone had a Senior photo in the 1968 Yearbook,
some of the photos attached to this list for memorial pages,
came from Jr. High, Junior and CBC yearbooks
and have been noted as such.
Photo's from Obituaries have been attached when available.

NOTE: The names followed by an asterisk * are deceased.

NOTE: George Rodriguez, followed by a double asterisk ** died in Viet Nam.

NOTE: The 4 names followed by (FES, Country) denotes that person
was a Foreign Exchange Student and from what Country.

NOTE: The 3 names followed by (Honorary)
denotes that person Died Before Graduation
and would have been part of our class had they graduated.







..............A..............

Nancy Adeline
Rick Adrian *
Ted Aichele
James F. (Jim) Albaugh
James F. Albaugh, (Boeing Biography)
26 June 2012, James F.(Jim) Albaugh, Retires from Boeing
Cathy Albert
John Albertowicz *
Bill Alkire
Doug Allred
Dianna Altena
Phil Amy
Eric Anderson
Sharon Anderson
Terry Anderson (no photo)
Phil Apgar (no photo)
Phyllis Apgar (no photo)
Angele Arnalte (FES, France)
Cliff Astley

..............B.............

Nancy Badgett
Anne Bangert *
Dave Barber
William Barger
Jeff Barker
Pat Barnes
Suzan Barnes
Judy Bates *
Carole Baxter
Andi Bayless
Della Bean
Susan Beckman
Steve Bennett
Susan Bennett
Gary Benson
Kathy Berreth
Chuck Bischoff
Lynn Black
Jerry Blake
Ron Blasewitz *
Merry (Mary) Bloodworth *
Les Boday
Kris Boness
Janet Boston
Pat Bott
Shirley Bowers
Eileen Brady *
Sami Brammer (no photo)
Stephanie Brandt
Jamie (Jim) Breedlove *
Tom Brewder
Ron Brightman *
Cyndy Brooks
Danny Brown
Donna Brown
Jane Brown
Melinda Brown
Sherrie Brown
Wally Buchholz
Robert (Robbie) Budke (Honorary) *
Jerry Bunch
Ginny Burger
Patty Burnet
Lois Burnley
Karen Burns
Vicki Burns (no photo)
Peggy Burnside
Lee Bush
Roberta Butcher

..............C..............

Tom Cahn
Lloyd Campbell
Sharon Campbell (no photo)
Steve Cantrell *
Dwight Carey
Linda Carlson
Bill Carpenter
Clifford Carr
Steve Carrick
Sue Carroll
Jack Cartmell
Dave Cartwright
Nick Carver *
Nancy Casey *
Dick Cecil
Cathy Chadwick
Cathy Charette
Kathy Chin
Nak Kayoon Choi (FES, South Korea)
Jim Chulos
Glen Clark
Greg Clark
Janet Clark
Trudy Clemensen
Barbara Clement
Connie Clement
Robert (Martin) Clements *
David Cleppe *
Len Clossey
Valerie Coburn
Ellen Coffin
Earl Coffman (no photo)
Pat Collier (no photo)
Jeri Collins
George Conner (no photo)
Janis Cook *
Roxanne Copeland
Peggy Corder
Eugene (Gene) Coye *
Larry Coyne
John Cozad
Carletta Cristman *
Jim Crittenden
Maryjane Cross *
Ed Crouch
Mike Cummins (no photo)
James (Mike) Curren
Debbie Curtis

..............D..............

Mike Daling
Pete Dallaire
Kenny Dame
Karen Daugherty (no photo)
Alan Davis
Janet Davis
Jean Davis
Laurel Davis
Gloria Dawson
Francis (Pete) Day (no photo)
Bill Dean *
Tom Degan
Rick DeMerritt
James Denton
Becky Deobald
Marie DeSoto
Dan Dibble *
Geri Dickson
Sherry Doerr
Marcia Donahue
Jim Doriss
Linda Dossett
Eun Suk (Ernie) Dow (FES, South Korea)
David Downing
Sharon Drinkard
Paul Dudley (no photo)
Mike Duncan
Carole Durkin
Gerry Duve (no photo)


..............E..............

Patti Eckert
Judi Eckhardt
Clif Edwards
Steve Edwards
Robert Elberg
Gary Ellingson *
Ellen Elliott
Stacy Elliott
Mary England

..............F..............

Ken Farris
Vickie Faubert
Dave Faulk
Doug Fehrenbacker
John Fellman
Bob Fennessy
Dianne Filip
Linda Flagor
Nancy Flora (Templeman) *
Dick Foley
Robert Ford (no photo)
Don Fowler *
Irene Fowler
Marlene Freeman
Anne Frey
Greg Frister
Rosanna 'Rose' Frost *
Roger Fuller *
Randy Fullmer
Diane Fuquay *
Michael Furner *


..............G..............

Terry Ganz (no photo)
John Gastkill
Wesley Gates *
Mina Jo Gerry
Sharon Ghirardo
Mark Gibson
Vicki Gill
John Goff
Robert "Bob" Graham *
Joyce Gray
Wayne Gray
Janet Green (no photo)
Judy Green
Marlene Green
Dave Gregory
Darlene Griffin
Gary Griggs
Kathy Grob
Jean Grouell
Ian Guay
Ralph (Butch) Guinn *
Jim Gulliksen
Roy Gunter
Gene Gustafson *
Don Gustavson

..............H..............

Jim Hall *
Mike Hall *
Shari Hall
Cindy Hammer
Linda Hammer
Mary Jo Handshuh
Ellen Hansen
Eric Hanson
Margie Hanson
Todd Hanson
Robert Harden (no photo)
Karen Harding
Peter Harmon *
Jeanie Harscher
Kathi Hart *
Glenda Hartley
Ted Hartman (no photo)
Judy Harvery
Dan Harville
Lynn-Marie Hatcher
Charles Heath (no photo)
Sharon Heckathorn
Bill Hedges
Judy Heid
Michael Helgerson
Susan Henderson
Leon (Skip) Heneghen
Pat Henniger
Dan Henry
ReAnna Henry
Sandra Hernandez
DeWayne Hetrick *
Mary Hettinger (see Nadaji McLain)
Marjorie (Marji) Hibscher *
Mary Hickam
Jim Hill (no photo)
Suellen Hill *
Rita Hodgson (no photo)
Sandy Hodgson
Bruce Hoeger
Gary Hoff
Douglas Hoffman
Joe Hofmeister
Bill Hogan
Arly Hoglen
Clifford Holden
Susan Holden
Colleen Holter
Wes Holway
Bonnie Hopkins
Larry Horne
Steve Horne
Maurice Horton
Lezlie Hough
Frank House
Vincent Hovley (no photo)
Michael Howell *
Paul Huckleberry
Toby Huff
Doyle (Joe) Hunter (no photo)
Larry Hutchinson
Pam Hutchinson

..............I..............

Karen Ingalsbe *
Earlene Isaacs

..............J..............

Linda Jacks
Emmitt Jackson (no photo)
Michael Jackson
Fletcher Jamison
Mike Jaske
Leo Jellema (no photo)
Terry Jobe
Ross Johanson (no photo)
Elaine Johnson
James Johnson (no photo)
Shari Johnson
Dawn Jones
Bruce Jorgensen
Mary Juricich * (Class Valedictorian)

..............K..............

Sandy Kaas
Randy Kafentzis
Cindy Kaiser
Keith Kammenzind (no photo)
Corey Keller (no photo)
Kraig Kemper
Becky Kern
Mary Kerstetter
John Kester
Glen Kidder (no photo)
Lawrence (Joe) Kidder
Mary Kilgore *
George Kinney *
Donna Kirz
Janice Kleyn
Greg Knapp
Dale Kneiszel (no photo)
Sandi Knirck
Ada Knowles
Karen Ko
Nick Koontz
Robert (Bob) Kottwitz (no photo)
Ken Kraemer
Peggy Kurth (no photo)
Ellen Kuykendall

..............L..............

Judy Lahrman
Deirdre Lambert *
Joe Large
Nancy La Riviere
Tom La Riviere
Barbara Lauby (no photo)
Donald (Bruce) Latta *
Hugh Laybourn
Kathy Ledingham
Larry Lee
Debbie Lietenberg
Rick Liechty
Donna Linn
Sharon Lucas
Janet (Jil) Luke *
Bob Lutton
Barbara Lutz *
Leslie Lynch
Mary Lynch
Mike Lynch
Jerry Lyness

..............M..............

Linda MacFadden
Bill Maguire *
Robert Magula (no photo)
Eileen Mahoney
Dave Martens
James N. (Jim) Mattis
General James N. Mattis, (the U.S.Senate Confirms 4th Star)
04 Aug 2010 (US Senate panel confirms Mattis as Centcom Commander)
25 March 2013 (The man, The myths, Mattis)
22 May 2013, General James N. Mattis Retires
20 January 2017, James N. Mattis becomes 26th Secretary of Defence
Mark McCormack
Laura McCullough
Ann McDowell (no photo)
John McIntosh
Sam McKay
Mike McKnight (no photo)
Nadaji McLain (Mary Hettinger)
Karla McMahill
Paul McMaken
Mike McPeek
Dorris Meloeny
Mark Merrill
Steve Merrill
Gail Meyer
Greg Meyer *
Andy Michels
Marilyn Millius
William Mitchell (no photo)
Janey Mobley (no photo)
Janice Montgomery
William (Gary) Moore *
Scott Moore
Greg Morey
Kenneth Morgan Jr. *
Bob Morris
Lois Morton
Bonnie Mosteller
Milton (Lee) Mudd *
Byron Mumford *
Patty 'Pat' Munson
Robert Murphy *
Dave Murray
Nancy (Nikki) Murray *

..............N..............

Bruce Nelson (no photo)
David Nelson
John Nelson
Michael Newby
Bobbie Newton
Chris Nickola
Ken Nielson *
Bob Nostrand

..............O..............

Janean Orman (no photo)
Jim O'Rourke *
Jim Orren
Christy Ouren *
Mike Owen

..............P..............

Janice Page
Mark Painter
Steve Palmer
Steve Palmquist
Karen Parker
Carol Parkhurst
Bob Paul
Peggy Paulsen
Mark Paulson
Thomas Peashka *
Chris Petersen
Bob Petty
Dale Phillips
Gary Pierce *
Karen Pierce
Robert (Bob) Pierce (no photo)
Gary Polk
Ron Pollard *
John Poquette *
Bill Portch
Bill Porter
Steve Potter
Ann Potts
Rick Poynor
Chandler Priebe
Nancy Pritchett

..............R..............

Tony Ragland
Betsy Rathjen
Melvin Ratliff
Larry Rau
Vicki Raymond
Gary Redmond
Larry Reid
Dennis Reilly
Karlen Rekonen
Susan Reninger
Marci Rew
Jenae Reynolds
Pat Reynolds
Richard Reynolds
Stan Reynolds
Carol Lynn Rice
Ann Richardson
Evelyn Richardson
Cindy Richmond
Jeanne Richmond
Russell Rider
Mark Riste
Mike Rivers (no photo)
Kathi Robbins
David Roberts
Gary Rodgers
George Rodriguez **
Carol Roesch *
Diane Roglien (no photo)
Don Rokkan
Ron Rollick
Jon Romanelli
Rick Romine
David Roohr
Margaret Rose
Ginny Rowe (no photo)
Ed Ruff
Sharon Russel

..............S..............

Lee Sadler (no photo)
Martin Salina
Mohan Sampath (FES, India)
Marriem Sampson
Dick Sanford
Mary Saporito
Linda Sasser
Cathy Schmidt
Joe Schneider
Tami Schuchart *
Jan Schultz
Elizabeth Schumacher
Paul Schwinberg
John Seaton
Vicki Sedlacek
Donna Seslar
Tom Shanks (no photo)
Don Sharp
Bonnie Shelton
Larry Shelton (Larry Whitesell)
Randy Shipman (no photo)
Debbie Shipp
James (Mack) Shively
Sandee Simmons
Roy Simonis
Connie Simons
John Sisk
Suzanne Skelly
Sheila Skelton *
Vernice Skinner (no photo)
Dave Slater
Pamela Sloat
Randi Small
David Smith
Don Smith *
Mike Smith (no photo)
Edgar (Ned) Smith (Honorary) *
Patricia Smith *
Rodney Smith *
Roger Smith
Shawna Smith
Sherri Smithwick
Joette Sobotka
Karl Soehnlein
Merrill Sommers
Leonard Sparks *
Regina Speer (no photo)
Tom Spicer *
Blake Spilman
Gary Splattstoesser
Carol Stairet
Ken Staley *
Bob Stallings
Peggy Standefer
Karen Stanfield
Milo Lynn Stanfield (no photo)
Mike Steckline
Nola Sterling (no photo)
Peggy Stewart
Lee Stillwell
Bruce Stinsman
Joyce Stinsman
Sarah Stitt
Claudia Stoffel *
Phil Stover
Fritz Strankman
Marv Sturgeon
Kerry Sullivan
Larry Sullivan
Sue Szendre

..............T..............

Amber Tadlock
John Tadlock
Diana Taylor (no photo)
Susan Kay Taylor *
Francine Teeple
Diane Thomas
Linda Thomas
Karl Thompson (no photo)
Carol Thornton *
Diane Tittle
Charlie Todd (no photo)
Marlene Toland
Nancy True
Jim Trujillo *
Nancy Tubbs
Kenneth Tucker
Greg Turner

..............U..............

Doug Ufkes
Hope Underwood
Bob Utecht

..............V..............

Barbara Vache
Rick Valentine
Linda Van Kleeck
Carole Vandenberg (no photo)
Candace Vanderbeek (no photo)
Michele Vespier
Mary Voiland
Betty Voorhies

..............W..............

Dennis Wallace
Reidar (Ray) Walli *
Bill Walsh
Jacque Walsh
Janet Walsh *
Andy Ward
Mark Warner *
Jil Watson
Patty Jo Watson *
Randy Watt *
Carolyn Weaver *
Glenna Weiggands
Kyle Welsch
Larry Whitesell (see Larry Shelton)
Bryon Wilcox
Jodi Williams
Stephen Willi (Honorary) *
Charlotte Wilson
Jan Wingfield
Linda Winters
Steven Wittenbrock
Linda Wokal *
Christy Wood *
Phil Wood
Dorothy Woodfield
Scott Woodward
Sam Wright

.............Y..............

Bill Yandon

..............Z..............

Philip Zamzow
Patti Zbyszewski *






Return to: Class of 1968 Home Page

Find an Old Friend?
Look for their e-mail address on our e-mail page!



Go to: Class of 1968 e-mail Page



Questions about this page?
Corrections, Mistakes, Problems?
Additions, Suggestions?
Or if you have any information
that would update this list!
please E-Mail them to:


E-Mail to: Rick Valentine '68
the_nineofhearts@hotmail.com





This page last updated on 03/07/2019
This page is only updated on a need basis.

Visitors to this page since 09/03/2002





This page was Designed and Authored by
Rick Valentine ('68)
the_nineofhearts@hotmail.com
This page was first posted on September 23, 1999
The 'Page Hit Counter' was added on September 03, 2002...