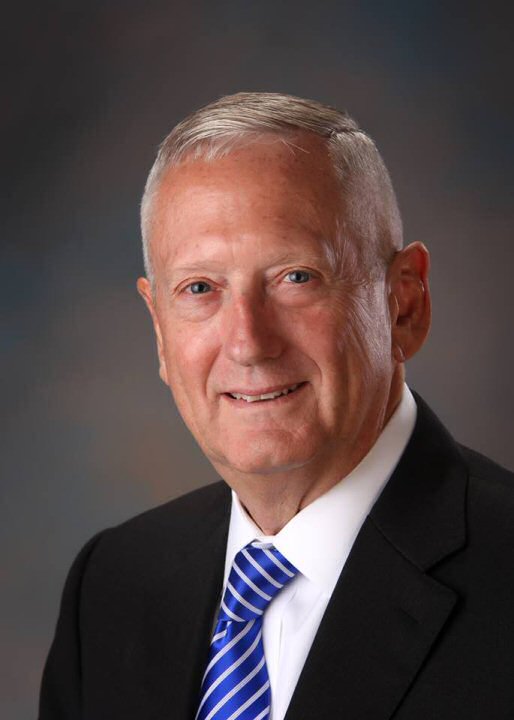 James Norman "Mad Dog" Mattis is the 26th United States Secretary of Defense,
serving in the Trump administration, and a retired United States Marine Corps general.
Born: September 8, 1950 (age 66), Pullman, WA.
Nationality: American
Service/branch: United States Marine Corps
Education: Richland High School, Central Washington University

20 January 2017
Retired Marine General James Mattis
Confirmed as 26th Secretary Of Defence
Sworn in by Vice President Mike Pence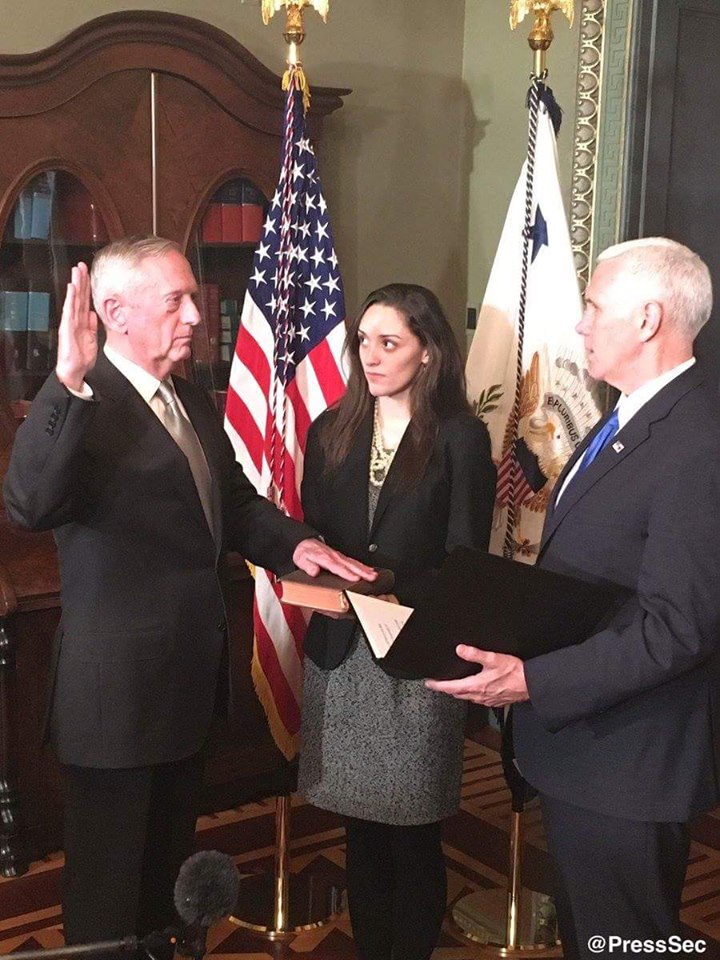 01 December 2016
Trump picks retired Marine Gen. James Mattis
for secretary of defense.

President-elect Donald Trump said Thursday he has chosen retired Marine Gen. James N. Mattis,
who has said that responding to "political Islam" is the major security issue facing the United States,
to be secretary of defense.

18 December 2017
Senate panel approves James Mattis,
Trump's pick for defense secretary.

A Senate committee has overwhelmingly approved James N. Mattis,
President-elect Donald Trump's pick for secretary of Defense.
The retired Marine general is the first of Trump's Cabinet picks to clear the crucial hurdle.
The GOP-led Senate Armed Services Committee voted 26-1 in favor of Mattis on Wednesday.

His name next goes to the full Senate,
where he's expected to win easy approval after Trump is sworn in on Friday.

20 January 2017
James Mattis confirmed as secretary of defense.

The Senate confirmed the appointment of retired general James Mattis as secretary of defense on Friday,
making him the first member of Donald Trump's cabinet cleared to take office.

The Senate vote was passed by 98-1 after Trump signed a waiver making Mattis exempt from a law
that blocks senior officers from taking the defense secretary job within seven years of retirement.
Mattis has been out of uniform for three years.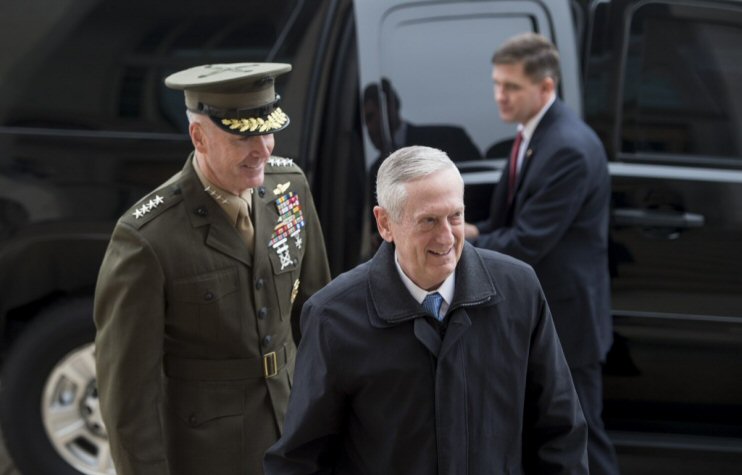 21 December 2017
New Defense Secretary James Mattis arrives at the Pentagon, gets to work.

Newly sworn-in Defense Secretary James N. Mattis quietly arrived at the Pentagon
for the first time in his new role Saturday, stepping out of a black sport utility vehicle at noon,
before entering the building and getting to work.

Mattis was greeted by Gen. Joseph F. Dunford, the chairman of the Joint Chiefs of Staff,
as they shared a handshake and laugh.
The two men have known each other for years, serving together as senior Marine Corps officers
before Mattis retired as the four-star chief of U.S. Central Command in 2013.