26 June 2012
James F.(Jim) Albaugh,
Boeing's Head Of Commercial Airplanes, Retires.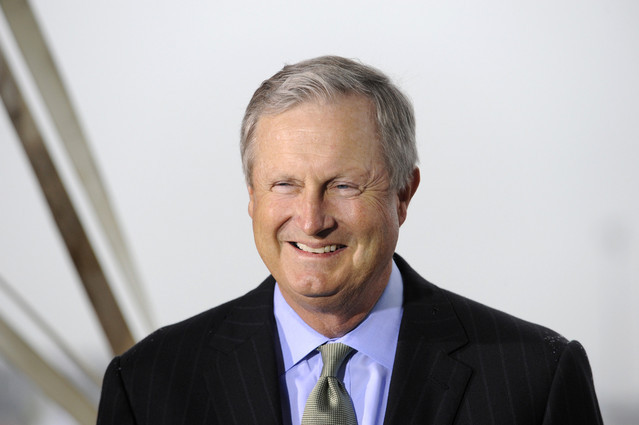 By JOSHUA FREED AP Business Writer Published: Jun 26, 2012 at 1:25 PM PDT

CHICAGO - A former aircraft mechanic who rose to become Boeing's top salesman was named
on Tuesday to run the company's commercial airplane unit.
Raymond L. Conner is taking over for Jim Albaugh, who is retiring at 62,
earlier than some industry watchers had expected.
Albaugh ran Boeing's defense business until almost three years ago, when CEO Jim McNerney
moved him over to run the commercial airplanes business.
At the time, its innovative new 787 was running late after a strike and problems with outside
suppliers. Under Albaugh, Boeing delivered its first 787 late last year, as well as a revamped
version of its 747. In December, Boeing's largest union approved a four-year contract extension,
removing the risk of another labor disruption.
"Those things are done, the decks are cleared, and he felt like this was an appropriate time
to announce his retirement," Boeing spokesman John Dern said. Boeing didn't make Albaugh or Conner
available for interviews.

Albaugh had worked for defense contractor Rockwell Collins, which Boeing acquired in 1996.
Boeing said he would continue to report to McNerney until his retirement on Oct. 1.
Conner is starting his new job immediately, the company said.

Albaugh had been seen as a short-list candidate for the CEO job in 2005 but stayed after McNerney
won it. Dern declined to discuss whether Albaugh's retirement was related to planning for any
eventual retirement by McNerney, who is 62.

Conner, 57, joined Boeing in 1977 as a mechanic for its 727 jetliner. Over the years, he has run
Boeing's 777 and 747 programs, and he ran Boeing's sales in the Americas from 2003 to 2007.
He has led the commercial airplane unit's sales, services, and marketing efforts from Aug. 2010
until the announcement on Tuesday.

He's taking over the commercial airplane division that is in the midst of a production speedup
to meet demand for its 777 and 737, which is also getting a new engine and other tweaks.
Boeing is also slowly transitioning its 767 from a passenger jet into the basis for a new aerial
refueling tanker for the U.S. Air Force.

Of Boeing's 173,167 workers, more than 82,000 work for the commercial airplanes unit.
Boeing Co. is based in Chicago, but the commercial airplane division, and Conner, are based
in the Seattle area. Boeing is split between the commercial airplane division and its defense
division, with the heads of each unit carrying the title of president and chief executive officer.
They report to Boeing Chairman and CEO McNerney.