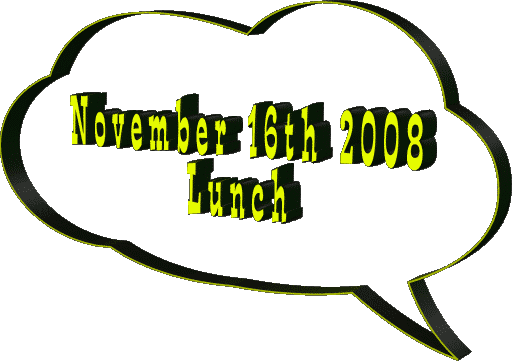 (No Photo Available)

Most of the folks disappeared into the casino
after lunch, before a photo could be taken.

Present at the November 16th lunch were

Gloria Falls Evans ('58), Jim Evans (Spouse),
Derrith Persons Dean ('60), Larry Mattingly ('60),
Denny McDaniel ('60), Kathy McDaniel (Spouse),
Judy Willox ('61), John Bruntlett ('54),
Ralph Bean ('58), Barbara Bean (Spouse),
Dwight Carey ('68), and Rick Valentine ('68)

We were happy to see the 4 folks that traveled
to Spokane for lunch, from out of town.
Derrith Persons Dean, Judy Willox,
Larry Mattingly and Dwight Carey.